Mikaela & Matt

"Hi Jodi and Damien,

We just wanted to send you a quick e-mail to say Thank You So Much for being a part of our wedding day. Your amazing work and true professionalism made you such a pleasure to work with in the lead up and on the most special day of our lives.

The whole team, especially Katie, were amazing throughout our time at Sault and we couldn't of had a better day!

The venue, the surroundings, the food and the service were all brilliant and we couldn't have asked for more.

Thanks again and all the best for the future".

Matt and Mikaela Florence
Victoria & Mark

"We first visited Sault for dinner a few years before our wedding. The beautiful lake-side setting, the great food and the sunset view in the venue were all things which we felt would create a really picturesque ceremony and reception. On the day, Jodi and Katy took special care to ensure that we got to enjoy the appetizers and wine despite being whisked around for photos. The venue looked stunning, with Damian helping out with some extra touches. Our guests all commented on the great food, the service and the ceremony which we had outside next to the lavender fields. Looking back through the photos, having such a beautiful venue really helped make it feel like a special occasion. Thank you Sault for such a memorable day. Look forward to popping back for dinner for our first anniversary!"

Best wishes,

Mark & Vic
Belinda & Michael

"To the team at Sault,

Thank you! To each and every one of you for making our big day the most special, enjoyable day even beyond our imagination. To this day we still get people commenting that ours was such a beautiful wedding, gorgeous food, lovely wine, excellent service and all in a naturally stunning setting – we only have your entire team to thank for that.

Jodi, you especially made the lead up and the big day so relaxing for us, knowing that nothing would be missed or left to chance. Every detail was considered, even providing umbrellas so that i didn't have to walk a step in the rain. And Damien, thank you for the outstanding service you provided on the night, and also the extra effort you went to in organising our helicopter permits -
my loud arrival definitely kicked off our celebration!

We look forward to dining in the restaurant on our anniversaries, and reliving a few memories of one of the best days of our lives – 8th Jan 2011!

Thank you (from one event organiser to another)",

Belinda & Michael Loccisano
Tailem & Matthew

"Dear Jodi, Just about to hop on a plane to Thailand, but had to write you a quick email before we left to say a heartfelt thank you to you, Damien and the team at Sault for the most spectacular evening on Saturday night at our wedding! I could not have dreamed a more perfect day!

We literally had so many comments from our family and friends to say how wonderful the venue was, what beautiful food was served (favs were the pork main, the green chicken pie and the pear tarte tatin canapes!!) and just how attentive all the staff were throughout the evening. And Matt and I will sincerely agree – thank you for your assistance and care all the way through the organisation process, including on the night, and for wholeheartedly helping to make our wedding day so memorable.

We will be sure to come back to Sault for dinner very soon, might make it a yearly anniversary tradition!

Please pass on my sincere thanks to Damien, Katie and the whole team."

Best wishes,
Tailem & Matthew
http://www.infinityphotography.com.au/
Bianca Robertson

"We drove past Sault on the day that we got engaged and decided then and there that it was where we wanted to get married. On our first visit we absolutely fell in love with the picturesque backdrop of the lavender fields and the lake and the warm, cosy atmosphere that made us feel like we were in someone's home. So many of our guests commented on what a beautiful venue it was, how amazing the food was and how lovely and attentive the staff were, which made for a perfect day all round. Huge thanks to the team at Sault for doing such an excellent job of making our wedding day one of the most perfect and memorable days of our lives!"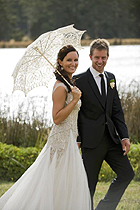 Amy Allday – Berwick
"I fell in love with Sault and chose it as our wedding reception venue without having to look at any others. I loved the earthy feel of Sault, and the owners Jodi and Damien were very professional and helpful, so I was instantly at ease with our choice of reception venue.
Our wedding day turned out to be more than I could have wished for, so many of our guests commented on the wonderful service provided by the team at Sault, the delicious food and the fantastic atmosphere. The quaint and romantic town of Daylesford was a great location for a wedding, all of our guest's loved spending time in such a beautiful part of Victoria. Thank you, Jodi and Damien for making our dream wedding a reality"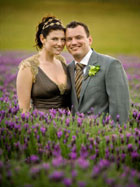 Cass & Dan
"Jodi and Damien, I have not been able to find the words to express just how beautiful t was to work with you both. You have such a calm approach and never made me feel stupid, regardless of the question I had.
We have received so many comments about how much fun the wedding was and how well organised it was, and much of this must be attributed to you two. Your flexibility, friendly approach, professionalism and passion all shone through from start to finish."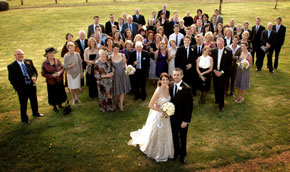 Catherine & Jason
"To Jodi & the team at Sault. We can't thank you enough for making our special day so perfect! You made the entire planning process very enjoyable and we couldn't be happier with the final result.
… attention detail meant nothing was left to chance and this allowed us to truly have the best day of our lives. Our guests had the most amazing time and can't stop talking about the incredible food & outstanding service."
Hannah & Stuart
"Jodi and Damien, thank you so much for all of your help and support in planning our wedding. No request was too hard and you were always available to answer our questions and reassure us! We loved getting married at Sault and felt it was the perfect venue for us. As soon as we saw it we loved the relaxed atmosphere and natural setting. We had the most amazing day – the service was fabulous, the food and wine were superb and we were lucky enough to get perfect weather! It all went so quickly and we just didn't want to leave! Thank you!"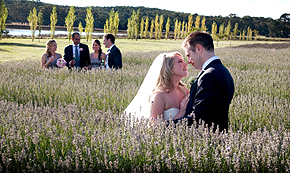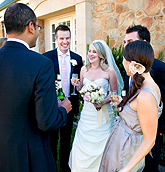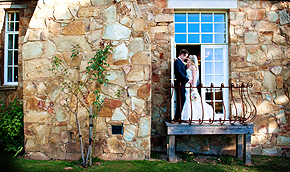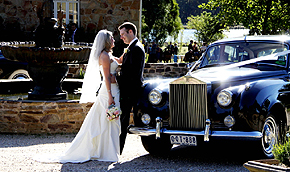 Carly & John
"We had the most amazing wedding at Sault, with the lavender in bloom and the views of the sun setting over the lake. We were so pleased with everything – the weather, music, delicious food and the fabulous team at Sault. Jodie and Damian made the preparations leading up the wedding day so easy. They were so attentive and placed emphasis on all the little things. We have had numerous people comment how perfect the venue was and how stunning the photos are. Thanks again for helping this day be one of the most special days of our life."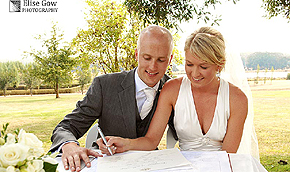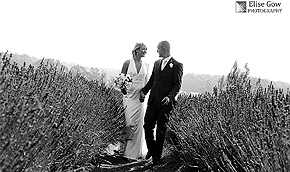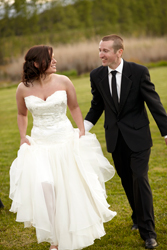 Wynetta & Luke Hunter
"Dear Jodi and Damien. On a drive to the picturesque town of Daylesford we had come across the spectacular views, stunning gardens and vibrant array of Lavender at Sault Estate. It was then we knew we had found the venue that would provide us the most amazing atmosphere on our special day. We would like to thank you Jodi for your attention to detail, it was greatly appreciated. Our guests still speak highly of the outstanding service and professionalism provided by the Sault team. Thank you for making our day so truly special. Our wedding at Sault has etched the most beautiful memories that we will cherish for a lifetime. We wish you and the team at Sault Estate, all the very best in the future."
Candid Wedding Photography – Melbourne